Attention Deficit Disorder ADD Scholarships for College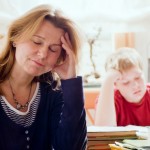 If you have ADD – Attention Deficit Disorder – and you want to go to college, there are few ADD scholarships that are available to you. Many of these ADD college scholarships are very competitive, and just as you've had to work hard to get through high school, you will have to work hard to win one of these scholarships for ADD as well.
The first ADD or ADHD scholarship that you should be aware of is the Anne Ford Scholarship (or the Allegra Ford Scholarship Award). Available through the National Center for Learning Disabilities, the amount for this attention deficit disorder scholarship is $10,000, and only two are awarded each year to high school seniors who have a documented learning disability.
Another ADD Scholarship that you should apply for is the nationally based scholarship competition for college students with disabilities, offered by disABLEDperson, Inc. The award amount is $1000, and you must write an essay, be enrolled in college, be a full time student, a citizen of the United States, and prove your learning disability through the Disability Student Services department at your school – but only if you win one of the offered awards. You can learn more about this and apply to at ADD college scholarship program.
The Incight Scholarship, offered by Incight Education, is worth $750, and approximately one hundred awards are made each year. The scholarship is renewable for three additional years after winning the award, and any student with any disability, attending any post-secondary school, anywhere in the United States can apply, as long as they are a full time student, can document their learning disability, have a letter of recommendation, and complete the application.
Another ADD Scholarship to be aware of is the Marion Huber Learning through Listening Award. In order to apply for this award and to be considered for it, you must be a member of the RFB&D – Recording for the Blind and Dyslexic. Additionally, you must be a high school senior; you must have a learning disability, such as ADD, you must be a citizen of the United States, have at least a 3.0 GPA, and be planning to attend a two year or four year school. Six of these ADD scholarships will be awarded each year, with the top three receiving $6000, and the three final winners receiving $2000 each. You can read more at ADHD scholarship.
The Attention Deficit Disorder Association (ADDA) is the world's leading adult ADHD organization and they sponsor the Novotni College Scholarship Fund. It's an ADHD scholarship which pays up to $1,000, $3,000 or $5,000 depending on what level you are awarded. To apply you must have been diagnosed with ADHD by a licensed physician or mental health professional, complete their application, and be attending or accepted to college as an undergraduate student. Deadline is March 15th every year.
You should also be on the lookout for ADD & ADHD scholarships that are available specifically for students who have been diagnosed with ADD or ADHD. Such learning scholarships include the Brownell Family Scholarship for students with ADHD, or the $1000 Smart Kids Youth Achievement Award. Note, however, that finding specific ADD Scholarships is difficult, as there are not many ADD specific scholarships. Ideally, you will find learning disabilities scholarships much easier, and you should apply for any of them that you are eligible for. Don't forget to seek out additional scholarships grants that you may also qualify for based on financial need or past accomplishments, that are not learning disability related.
Guaranteed scholarships should be thoroughly investigated as well. Guaranteed scholarships are where applicants who meet the stated scholarship critria are awarded the scholarship monies. There is no interview process or essay's required. Usually a past accomplishment or high SAT test scores is the reason for the student recieving the award.

Related Reading